The Biological Moon is an Axoloti-based experimental lo-fi delay-looper. It has two delay modes; one short lo-fi style delay and a long, cleaner (but still lo-fi) digital delay. The digital delay's maximum delay time set to around 11 seconds. You will be able to change this maximum delay time (to around 22 or 43 seconds) yourself in software. What follows is the modulator section which features gooey pitch modulation or pulsating amplitude modulation that goes into ringmod territory. Pair that with a highly resonating 2-pole high- or lowpass filter, an ambient reverb and a fat subby octave down on the second footswitch and you've got the BioMoon.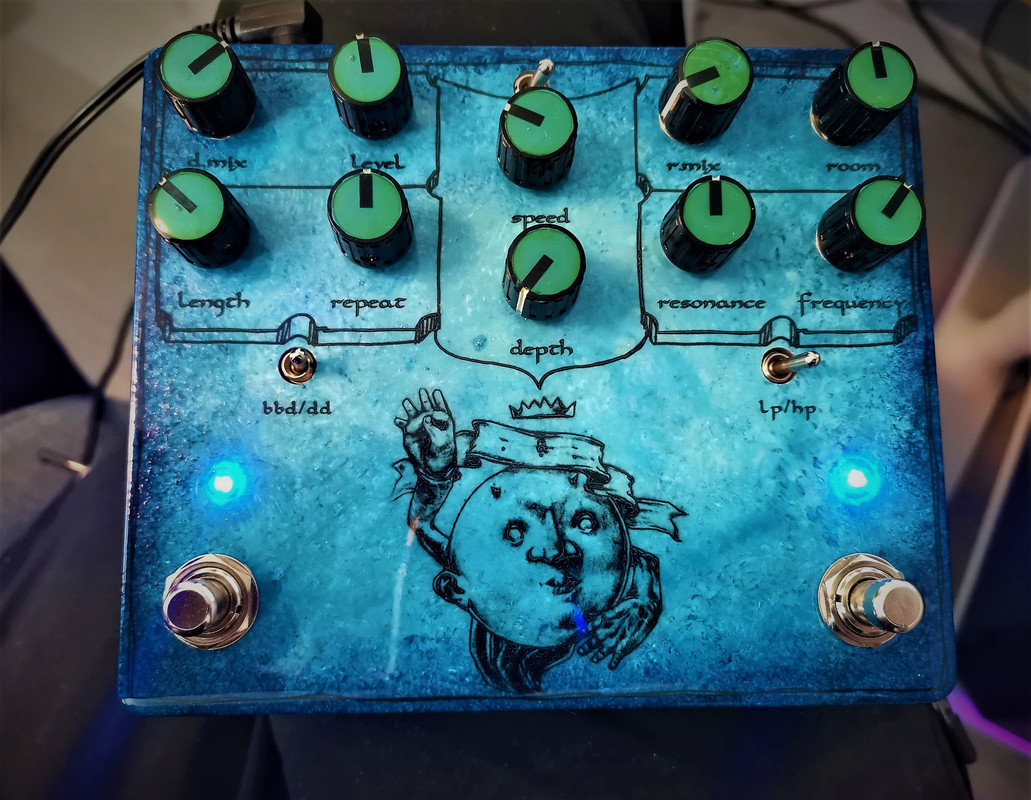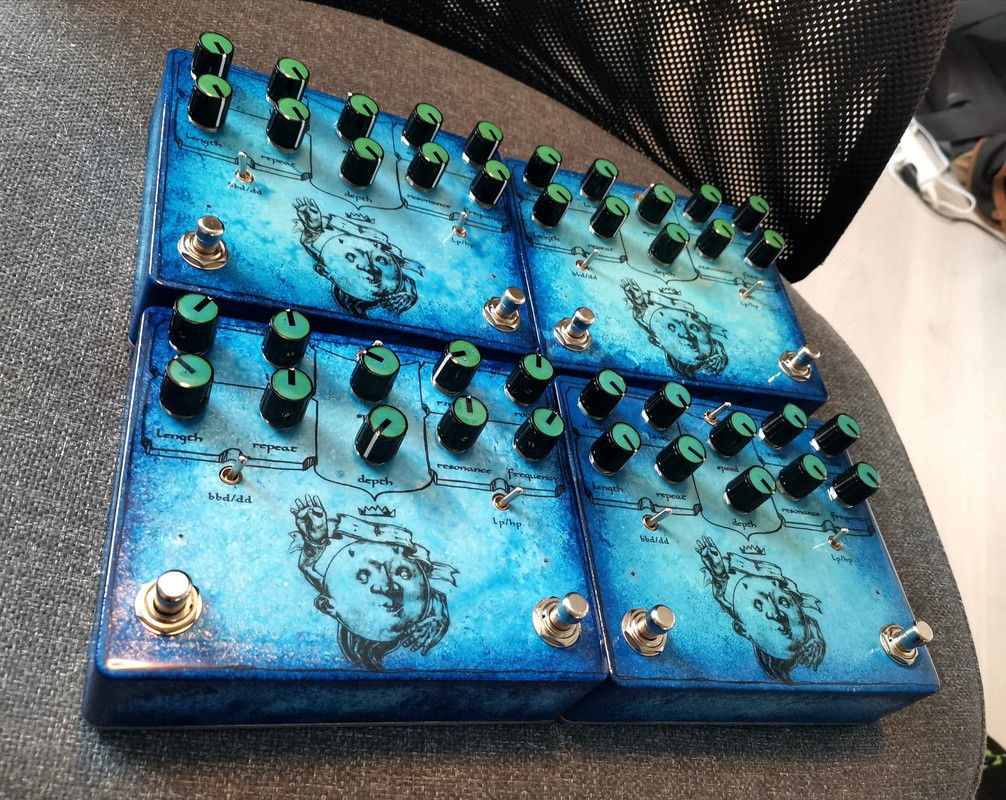 release demo:
prototype demo:
Price is $550 plus shipping.
First batch of 4 pedals goes up for sale tomorrow in a sales raffle. I will be sure to post the sales raffle info here then.