There are some beautiful kits in this thread. Great idea! I really dig those wavy/zigzag Ludwigs that dorfmeister and iamthesnow have. Really nice.
Here's my SJC kit with a bit of a nautical theme: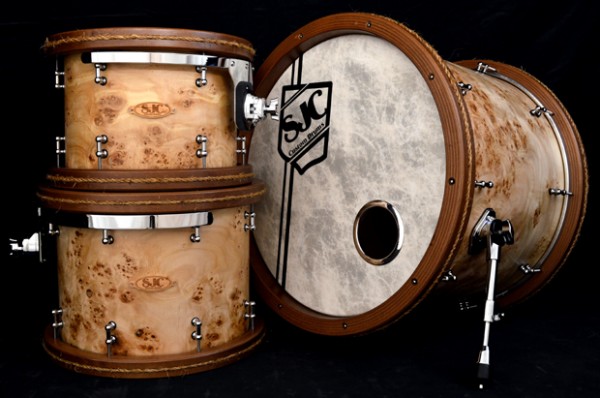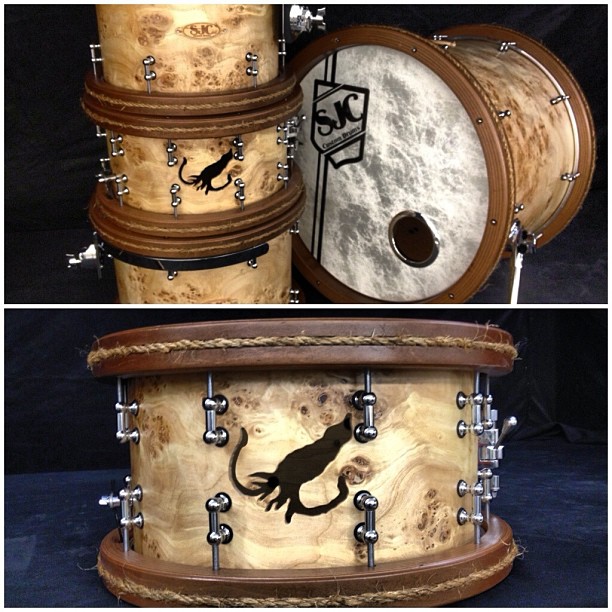 I have 14" A Customs, a 22" Meinl crash, a 24" Istanbul ride, an 18" K Dark Custom crash and a 22" K Dark Ride that I swap with the Istanbul depending on what I'm playing. I'll try and grab a kit shot but the lighting in my studio is pretty bad.