so who wants to learn my way of swirlyyyyys?
exhibit a: a boss sd-1.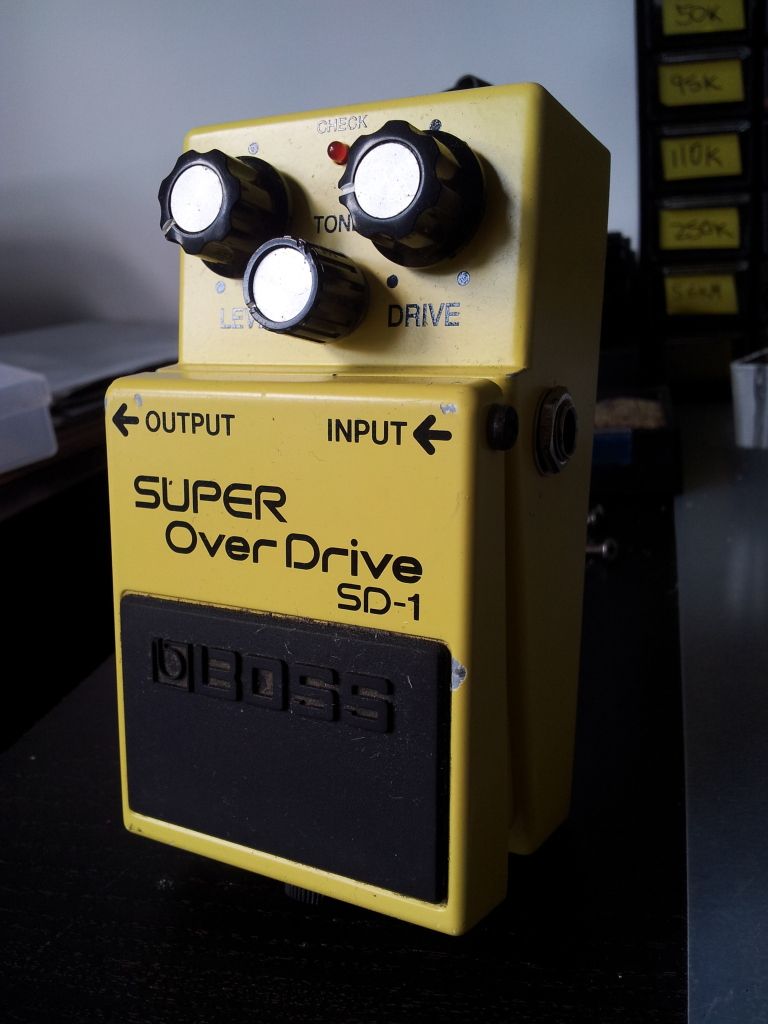 crack it open and empty it.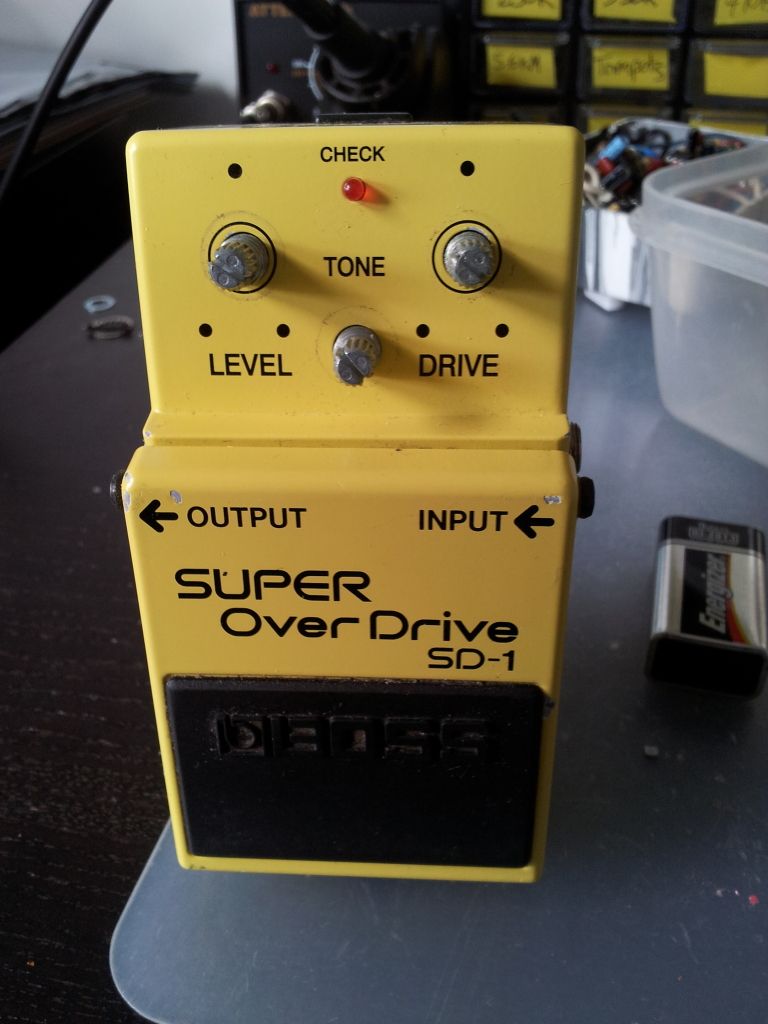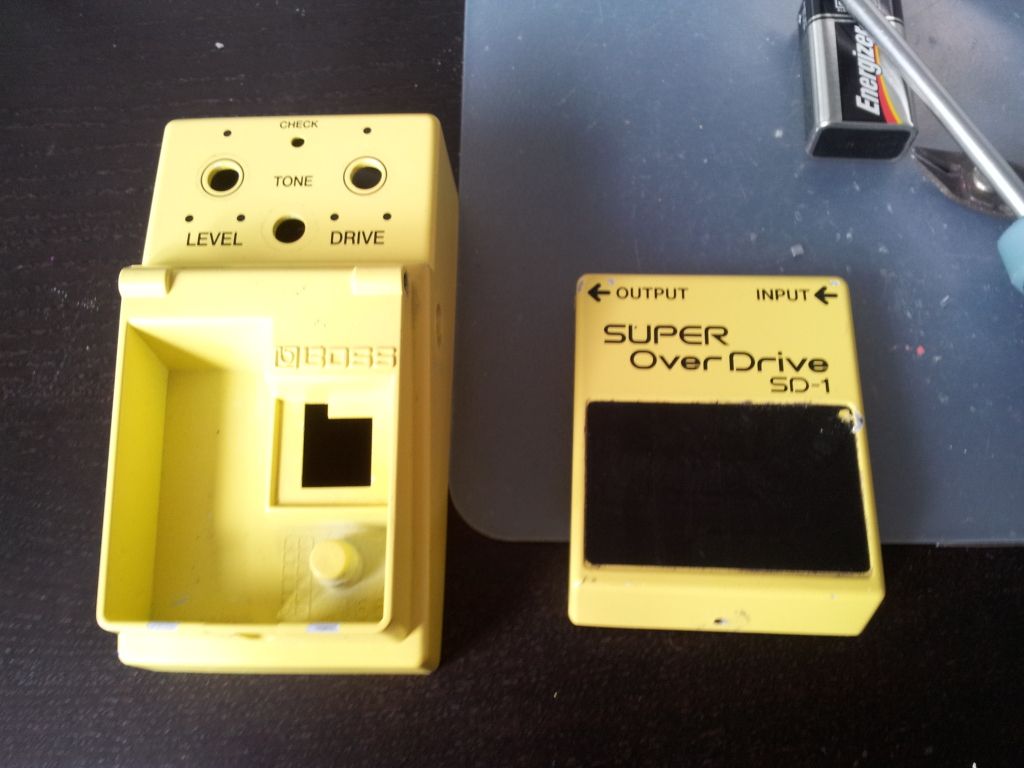 here my setup, filled the tub with water for easy cleaning. chose blue, silver, yellow and black for this one. usually i stick to 2or 3 colours, but i was feeling adventurous.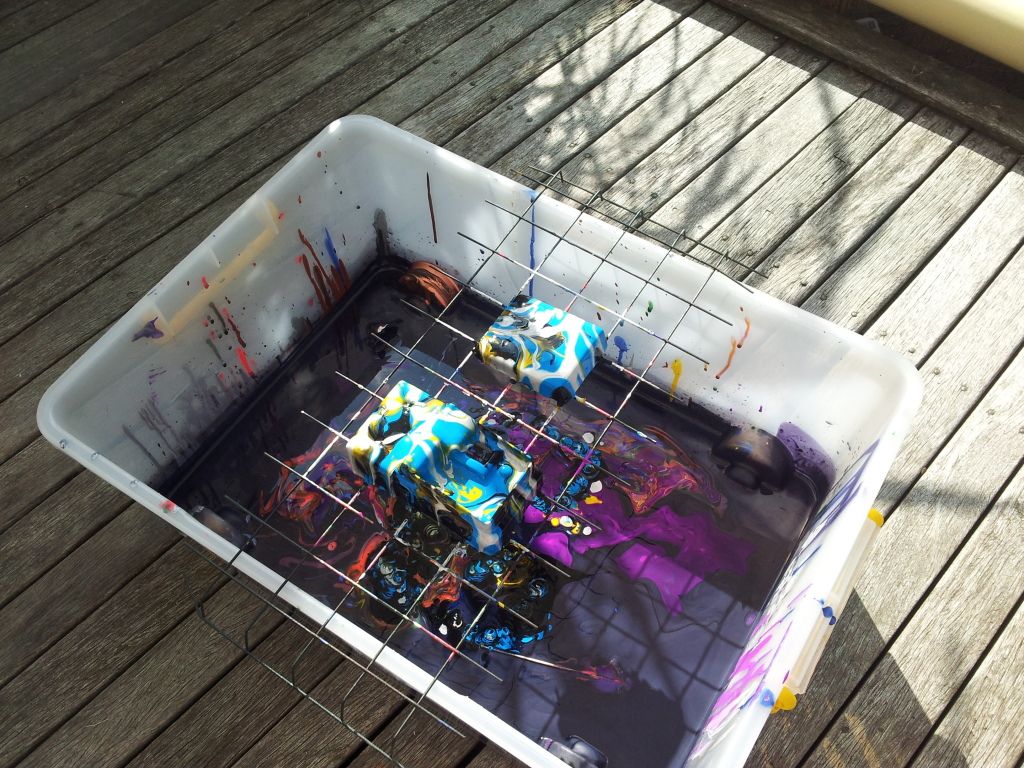 did a little swirling with a toothpick, rocked it back and forward a bit to move the paint around and i stopped at this: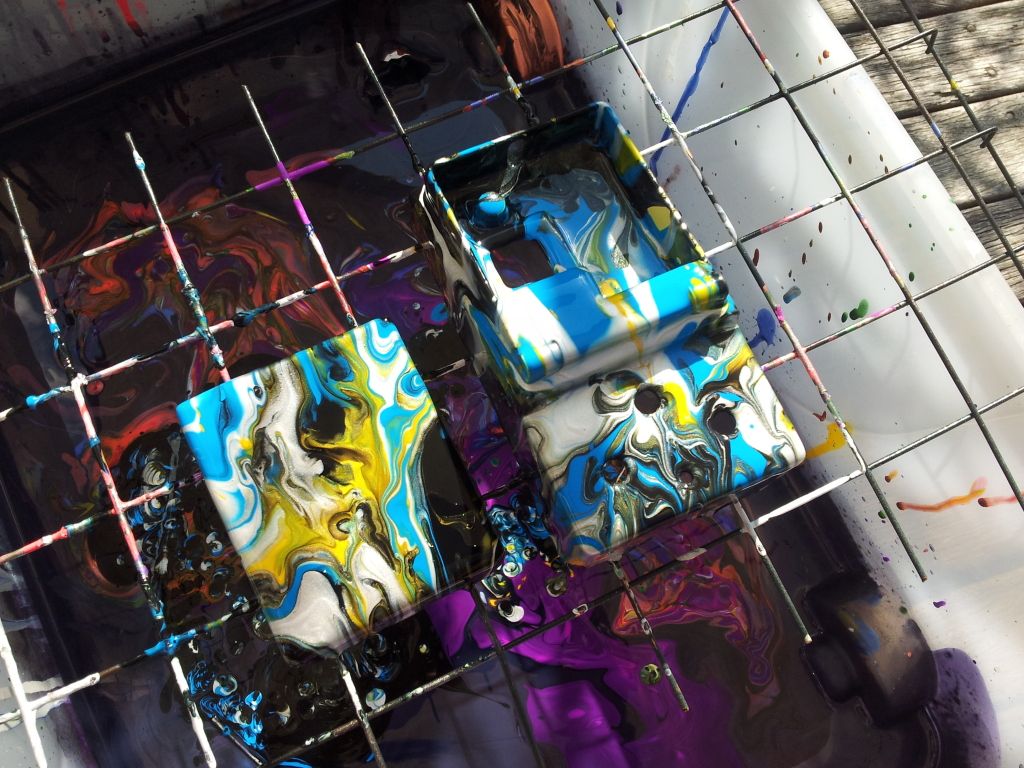 i learnt from the past that the weather is not always great.. so i have an indoor drying setup going on with a real useful heat lamp. best purchase ever!
usually leave it for 4hours or so to dry. and thats where it is currently! updates when she's dry.