Last night I built a simple 2 transformer, 4 diode ring mod into a snazzy VHS box.
Used this...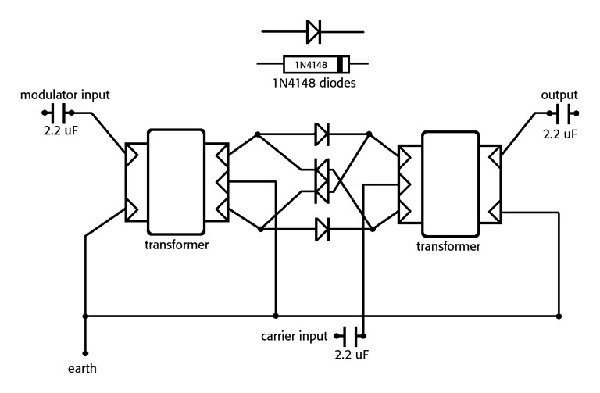 I used BAT85 diodes and they all had a forward voltage of 0.27 and those cheap little LT44 transformers.....
The primary side has a nominal impedance of 20K Ohms. The secondary side is nominally 2k Ohms and has a centre tap. The D.C. resistance of the primary is approximately 480 Ohms, and that of the secondary is 107 Ohms. The theoretical voltage and turns ratio is 3.2 and something close to this is seen when testing at 1kHz with the appropriate input and output impedances connected. These have input and output impedances that are more useful for making ring modulators than the LT700s.
It works pretty well using a little Chinese sine wave generator I got off ebay. There's some bleed through and the sound is a little harsh and lacking in bass.
I'm wondering now if the sound can be 'improved' in another build by using a pair of larger, high quality 1200ohm 1:1 transformers and trying some different diodes. And something less shit than a VHS box to house it in.