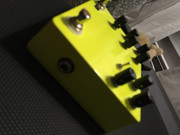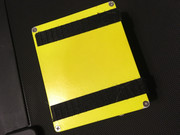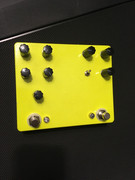 In addition to the DOD chorus STILL AVAILABLE, I am also parting with this fantastic dual trembox custom made by ILF's very own Betteroffshred. This eye-catching unit consists of a Skippy on the right and a Tremulous Lune on the left. You can get some great effects running them both together, or enjoy them separately. The little switch on the Skippy is a speed range that turns everything ringmoddy. Top jacks for mono in/out and right side jack for expression control. It's a great beast of lush analog trem; I'm only selling it because I barely ever use non-amp trem and I want it to go to a good home.
I honestly am not sure how much to ask, so how about $120 shipped? Or trade, obviously. My big wants right now (in addition to the stuff listed below) are a Cathedral or Supernatural or Transmisser; Arc Effects Shepherd, Westwood or Sugar Drive, eBow, Carcosa, Ventura, Pitch Fork. Or make an offer: I like things that make pretty sounds.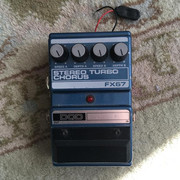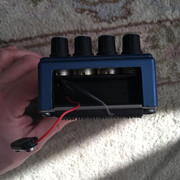 ORIGINAL POST: I am releasing this guy - previously acquired from ILFer jrmy - into the wild. It's been a good time but it's time to move on. Pics are pretty self-explanatory; the battery doesn't work at present but I suspect if you attached the black wire it might? No door, as you might expect. Otherwise it works and sounds as it should. It still has the old-style 3.5mm jack, and if it really made a difference to you I could throw one in.
From the manual (not included): "The new Stereo Turbo Chorus gives a rich, thick, ebuillient chorusing effect not available before from a single chorus unit. The FX 67 Stereo Turbo Chorus has two completely independent chorus circuits. These chorus circuits are varied by a unique modulation scheme and mixed together which makes a distinctive chorusing sound. This technique gives the user truly different right and left outputs from a single chorus unit. The right and left chorus circuits are derived from separate chorus circuits and do not cancel each other out if summed together. This unique chorusing effect is unduplicatable even with the use of two separate chorus units."
$70 shipped, CONUS/FF. Trade interests at the beginning of the post.
Let's do this!