Just finished this repaint today. Handpainted with acrylics and finished with crystal resin. The pedal has all of my Nemesis presets loaded into it:
https://www.youtube.com/watch?v=VIfWkN4IF1E
It has velcro underneath. There's a little toggle switch for expression on the back of the pedal (not pictured) that has broken off about halfway. You can still toggle it, but it might be tricky to do in the middle of a set. Send me a PM if you need a picture of it and I'll take one.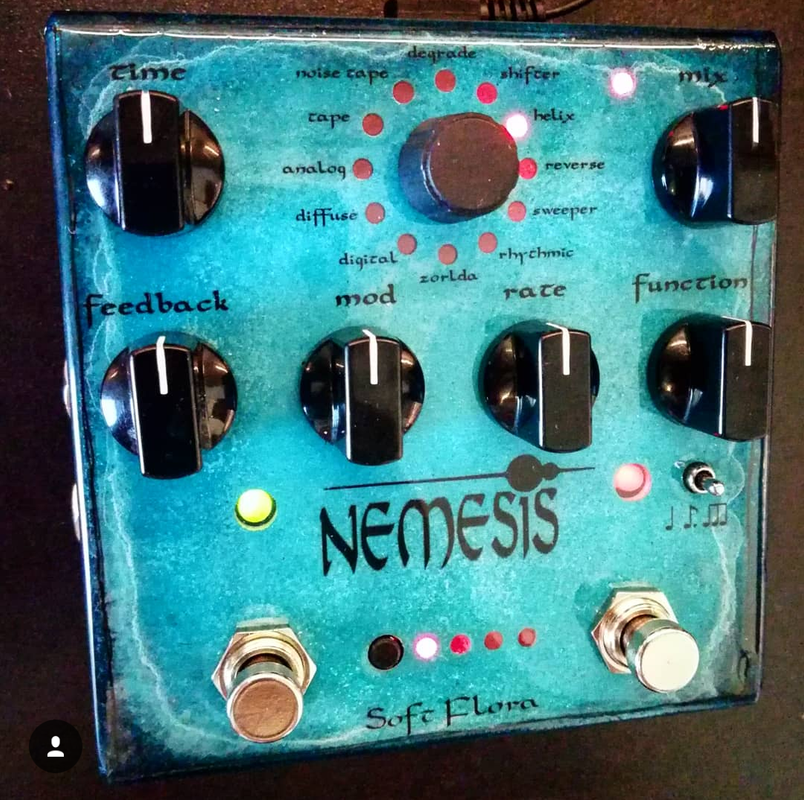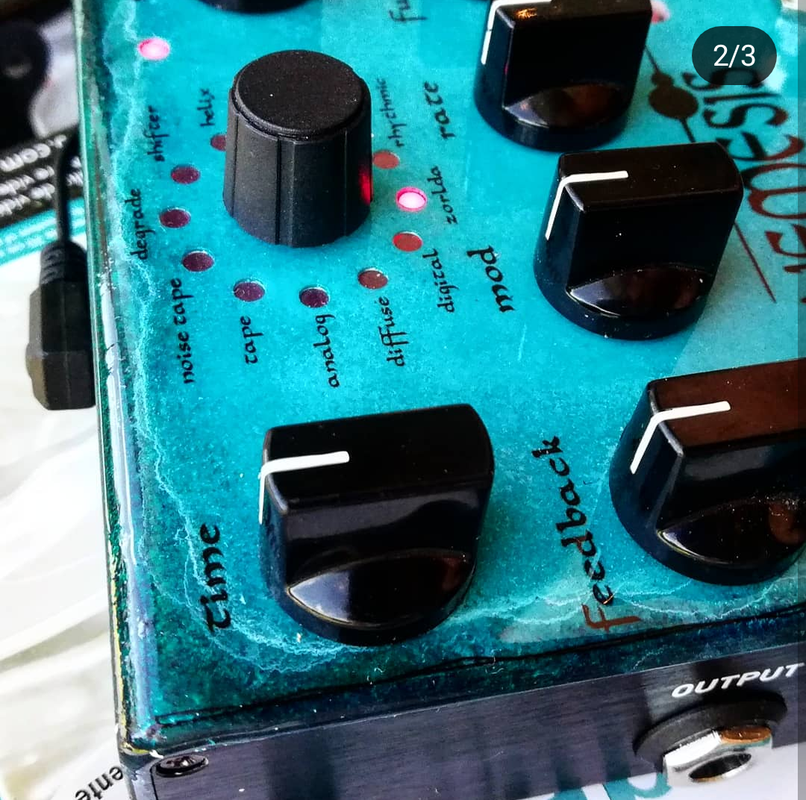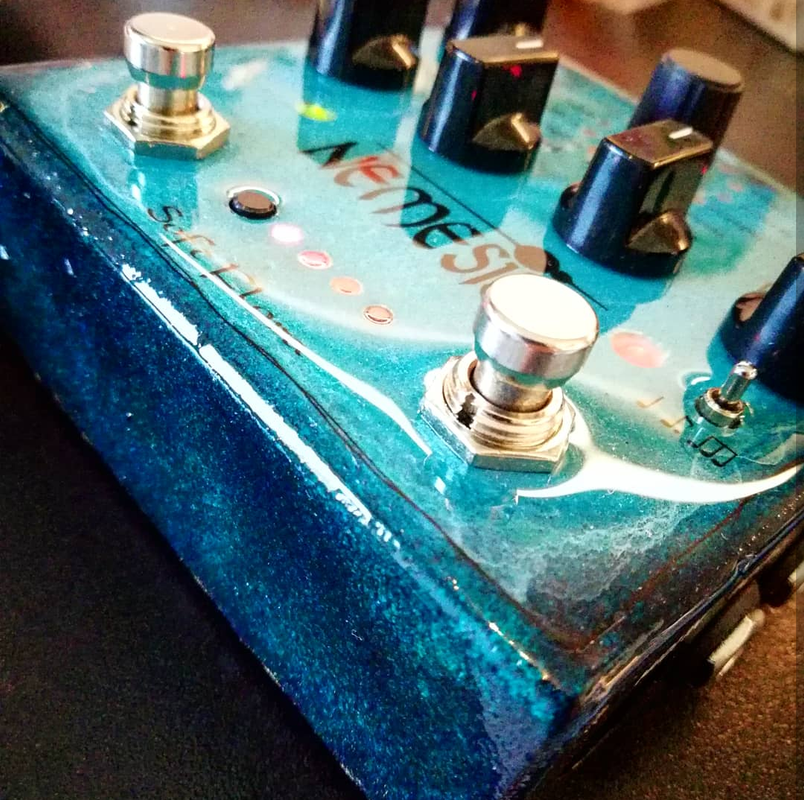 Problem is, I'm not really looking for anything in particular. Frazz Dazzler V2 looks good. I play bass and synth, so maybe something in that realm. Money +/- is fine. Just post some offers here or via PM. Sorry for being vague. I'll post some other wants when it's not 3am and my brain is fried.