Fri Nov 15, 2019 6:30 pm
just did some dabs, i'm so cool
Sun Nov 17, 2019 5:55 pm
Achtane wrote:I just found this pic I took like four years ago

It was the start of a doomy day.
Jesus. Used to drink 211 back in the day. Can't imagine that taste now. Not sure if I could stomach it.
Sun Nov 17, 2019 6:35 pm
Faldoe wrote:Jesus. Used to drink 211 back in the day. Can't imagine that taste now. Not sure if I could stomach it.
I know that feel. My friends and I (when we were young/broke/college students) drank Hurricane HIGH Grav 40s. We had to stop... it was like playing with nitroglycerin. Not from a 'behavior' perspective... more like a 'melting consciousness' perspective. We went back to Hurricane regular 40s because it was easier to gage
sort of around the time we're going to black out
. The comparison is akin to weighing something in KG (Hurricane) vs weighing something in mg (High Grav), on a scale for humans

The last time I had malt liquor was back in 2011. It was a whatever evening but the next day... it felt like I needed a central nervous system transplant

'
Mon Nov 18, 2019 12:43 am
I remember in college I could get a 12 pack of Hurricane and a bottle of Thunderbird and still be under $10. Course, I didn't have a fridge. I've had some bad hangovers, but Hurricane that's been hanging out in a dorm with a radiator that won't turn off in North Carolina summer is probably the worst I've ever felt.
Mon Nov 18, 2019 12:52 am
I'll tell you what's really sad. I used to shake up 40s of Steel Reserve so they'd go flat and thus be more chuggable before making bullshit noise or playing WoW with my friends

I like Gennessee Cream Ale most out of any beer, but I'll drink a 211 sometimes. I think I just like awful beers. Apparently Cobra malt liquor is supposed to be king of bad neighborhood beers, but I've never seen it.
Mon Nov 18, 2019 1:51 pm
Achtane wrote:I'll tell you what's really sad. I used to shake up 40s of Steel Reserve so they'd go flat and thus be more chuggable before making bullshit noise...
My life circa 2010-2013



Achtane wrote:I like Gennessee Cream Ale
This is the beer famous for bypassing any 'drunk' feeling and going right to the hangover. I remember after having a couple thinking, "Wow. I'm not drunk but MAN my head hurts."
You might like Old Bohemian too.
Tue Nov 19, 2019 5:37 pm
I remember my ex used to call 40s a sorority girl drink, which always seemed weird, but I've never been to/around a sorority so I have no idea. I bought a 40 of Hurricane last night out of nostalgia after reading this thread. God knows how I didn't rot a hole in my stomach with as much as I drank that stuff, I had to wash my mouth out with Old Crow lol
Thu Nov 28, 2019 12:14 pm
Spent all night kicking ass at work, liquor chuggin starts nao
I used to drink like a pussy, just a few beers a few times a year...but artistic hermitude has turned me into a manly drinker. Long and large pulls straight off a kraken bottle like a fucking pirate, that's my alcohol jam now. It is much more often than a few times a year now too, more like a few times a month, sometimes two or three times in a week even. But, I do wanna watch that and not let myself become a trve alkie. I don't see any danger of it becoming daily or anything (I have my concentrates for daily satisfaction) so I'm ok for now just being hardcore
when I do drink
. Occasionally.
Testosterone fitness makes dabs a waste sometimes though, makes it so you can just huff em down all day and never feel high enough. Just high in other ways I guess. I do like having the T powers though, wouldn't trade my super soldier serum for any fucking thing. Just wait, you kids are in for a real treat when your time comes.
Never say never, you don't know what you'll be missing

Sun Dec 08, 2019 7:47 pm
In some kratom, K-pins, and a little cough syrup. Feeling good man. Listening to Patti Smith and talking smack about synth pedals. I was out till 4 AM yesterday and had a panic at 4 AM the previous day.

It was kind of a funny panic attack. I thought it was a heart attack... But I had a boner the whole time which I don't believe happens during heart attacks. I've had two panic attacks in my entire life. 1 was after smoking salvia and doing whip its and being on other drugs. This one was because my internal clock was all fucked up from traveling, and then I took a pre-workout supplement that had kanna in it. So it was physiological as opposed to psychological.

2019 was not the year I did my heart any flavors so I started eating raw garlic again. Will start working out again tomorrow... tonight I'm fried.

Life is good for me overall. I know a lot of people who are way more talented and smarter than me who are struggling though and that weights pretty heavy on my heart. I did not used to be like this. I've become much more of an empath which I'm happy about and morbidly curious to see where it takes me.

Side Note: Patti Smith's cover of 'Hey Joe' is my favorite version.
Thu Feb 20, 2020 2:56 pm
This is just delightful...so good you never want to stop drinking it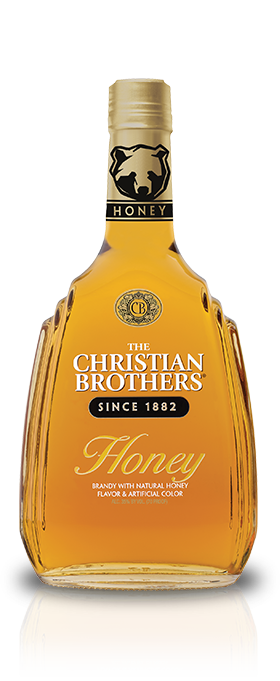 Thu Feb 20, 2020 4:58 pm



Thu Feb 20, 2020 7:58 pm
Post...
Again...

Sun Feb 23, 2020 12:02 am
My wife and I recently discovered that Four Loko is back and 15% strong for $3 and we're excited that Bernie is killing it in Nevada


Sun Feb 23, 2020 10:15 pm
Best way to get fucked up for cheap. That watermelon one is legit.
Godspeed.
Wed Mar 04, 2020 6:14 pm
This shits blowing my mind right now.