Wed Apr 24, 2019 11:11 pm
Just a place for general updates etc. Feel free to ask anything here.
Here's a family photo of the current line in the making.
Thu Apr 25, 2019 3:03 pm
I wanna try that Swede Saw
Thu Apr 25, 2019 3:24 pm
Jero wrote:I wanna try that Swede Saw
That's what I said.
<shut up and take my money.gif>
Fri Apr 26, 2019 4:06 pm
Bring your line-up to ILFEU!
Mon Apr 29, 2019 3:27 pm
DRodriguez wrote:Feel free to ask anything here.
Sphinx - lion top or bottom?
Tue Apr 30, 2019 9:39 pm
The aesthetics on these are killer. The OG stuff with the crackle finishes / laser etch are sweet too, but these are so clean.

Follow-up question on the Sphinx, did my shoes come off in the crash?
Tue Apr 30, 2019 10:04 pm
Thanks so much, these are actually laser engraved too believe it or not. It's been a long road working out how to get things to a level I am happy with. A lot of inspiration visually comes from TOMKAT and tattoo artists. Circuit wise I've gotten a lot of quality advice from smarter people than me like John at EAE, Brian at SSBS, Scott from mtl.asm, azx from Mask Audio Electronics has been a huge help with pcb inspiration, and countless others. Honestly, the most time consuming part of the process is the enclosures. I literally shave each pedal with a razor blade.

there is only one sphinx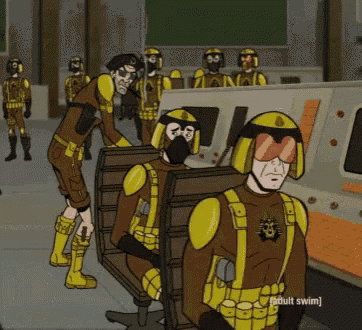 Thu May 16, 2019 5:24 pm
Eivind August wrote:

DRodriguez wrote:Feel free to ask anything here.

Sphinx - lion top or bottom?
I missed this but this guy is asking the right questions
Fri Aug 23, 2019 9:58 pm
Are you taking orders? I know you took your listings down on reverb but it seems I could still go through the checkout process on your website. Needing that Futility Drive or Bone Tosser to go with my Corazon.
Sat Aug 31, 2019 5:28 pm
We are not at the moment. Just wrapping a cross country move up. I will wrap a run of the Futility Drive in about a month, and an unannounced hifi destruction sister pedal to it in a couple months maybe. I also have an unannounced project with a partner I am working on.

After that I have a plan for a delay, but that is a while's away.
Sat Aug 31, 2019 9:24 pm
I'll keep my eyes peeled for sure!
Sun Sep 08, 2019 8:00 pm
The prototype Bone Tosser is up for sale.
Final revision, the pedal will not be produced for a long while.
This will likely be the only engraved and filled version of the enclosure.
$140 shipped. Shoot me a message if you are interested
Sun Sep 08, 2019 8:25 pm
Just popping in to say I remember when you posted your first DIY pedal projects... and now look at you! Congrats on putting out designs that you are clearly inspired by and passionate about! Congrats on the move! I should have reached out to you while you were in Brooklyn but alas... life.

Keep up the great work brother!
Sun Nov 03, 2019 4:17 pm
Also special call out for using Google Pay!
I know myself and another ILF member are looking forward to your microphones being back in stock.
Mon Nov 04, 2019 3:39 pm
Google pay.
<chortles>