Haxan
- Articulate, harmonically rich, fuzzy distortion, from just breaking up to searing tones that can sizzle your bacon or lead you to Fripp town.
Started out as a custom for Chankgeez, of a vintage distortion unit, and turned into something more.
Check Dandolin's post on page 2 for an excellent in depth description/review

Two modes of clipping - right, a large discontinued dual LED that is more open, with an interesting timbre; left, a silicon pair, with more compression and sizzle.
Three distinct voicing options (standard, bright, & dark) , select-able via the left foot switch & above toggle.
Other controls for Volume and Gain.
*Uses a NOS military metal can op-amp and other matched NOS parts, etc* *Lifetime warranty*
https://soundcloud.com/the-jero/haxan-quick-demo
(I probably could have cut about 30 seconds off that intro

)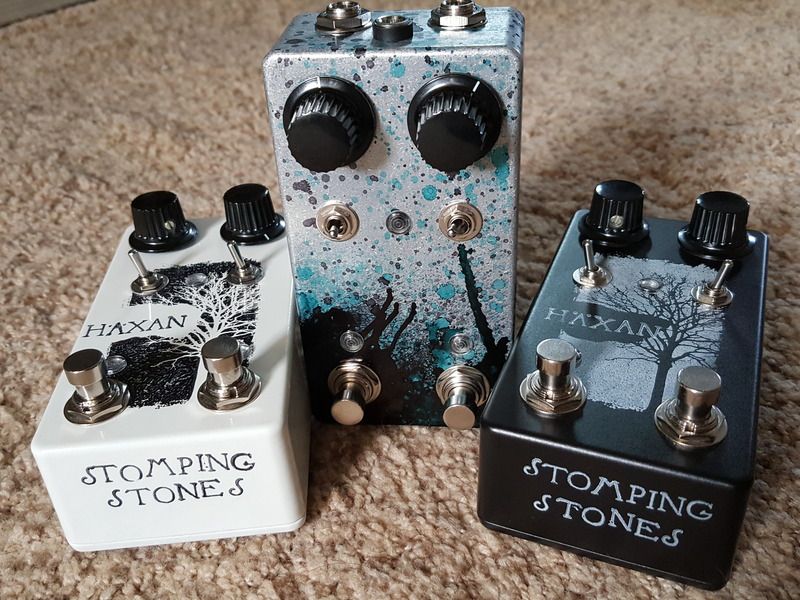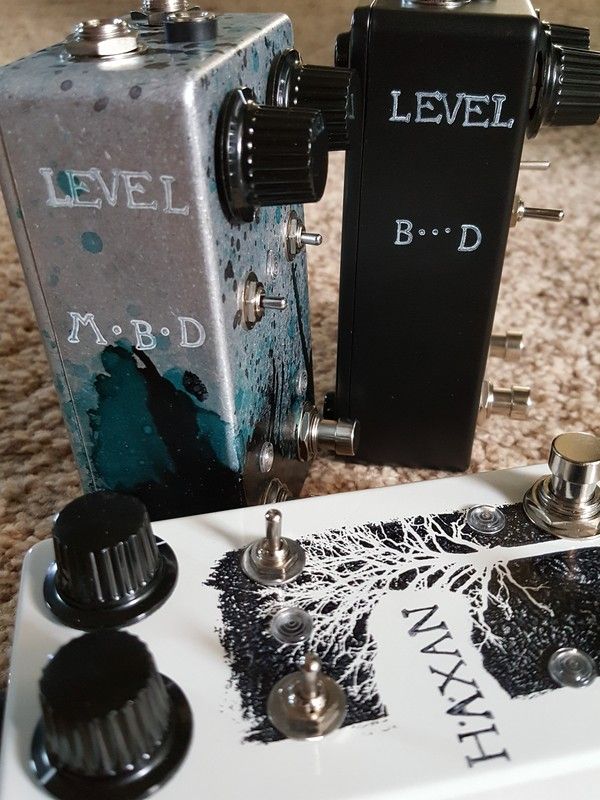 $135, and built to order. Drop me a PM, or email
stompingstones@gmail.com