Mon Aug 14, 2017 5:17 pm
What is the "out" on the front panel for?
Mon Aug 14, 2017 5:39 pm
Cool to see someone actually get one, Congrats!
Sun Sep 03, 2017 10:55 pm
User cantremember sold me a micro t a couple weeks ago and it's really sick. I sent out multiple emails trying to order one direct and never heard a thing. Asked the dude Gentry on Instagram about it and he told me to email him instead. It's all a very funny joke at the buyer's expense but I'll tell you what, the amp's sick. I'd advise you to deal with the second hand market really quick if it's an option.
Sat Feb 24, 2018 7:55 pm
I just came across this thread and thought I'd respond. Hex is just me (Gentry), Ned, and Tyler, and sometimes Reid (who runs our CNC bits). It's a thing we do when we can, we do it on the side cause all have full-time day/real jobs and families and bands and all that. When we build something and put it out in the world, we make sure its the best it can possibly be. We also try to make things at a reasonable price, just enough to make it worth our while. And yeah, we did have a crazy fucking year. Tyler built a new shop/shed on his property for the woodwork, then finds out his Mom is super sick with a form of blood cancer. So he sold his house and bought a new one with a place for his mother so she could live out her last days with family. If that wasn't heavy enough, when he was moving he put all his tools into storage, power tools and table and chop and band saws, routers, etc and some of our amp parts and speakers. Well, his storage space was broken into and robbed! After police reports and the insurance hassles we are up and running again but with a renewed clarity. We don't have to be building these amps and cabs and guitars, but we will and we love the work. What we don't love is asshole customers. If you can be cool and patient, you will get something that is insanely well built and also rather rare because we just don't have the time/workforce to overproduce. Maybe one day, but for now we prefer to build for friends and people from similar worlds, who understand what goes into making them these super custom implements from scratch.
Sat Feb 24, 2018 8:14 pm
The asshole impatient customers probably would be cool if there was better communication between not only you and a potential customer, but between you and the guys doing this with you, too. After getting a projected completetion of febuary when putting my order in the sept before, Ned had no clue that there was even a preorder started when i emailed about it at the end of Feb. Then slim comunication (Ned would respond with build shots as he was working on them, though), for 5 more months. Finally got a refund in august because i was tired of waiting. I'd have gladly waited if you guys could have just been better with updates. I get not wanting to broadcast family health issues but still... Hell, I'm still down to buy one, if only the lines of communication were a little clearer.
Sat Feb 24, 2018 9:12 pm
Conky, its funny, your recollection of events is much different than mine. You were hounding us to build you one and then when I rounded up another couple potential buyers you backed out. But we had already started another batch, and by started I mean cutting and welding the chassis, then having them powdercoated, then taken to get screenprinted on top, that's all before they went to Ned for his part. Then you wanted back in, which was cool, whatever, if you didn't want it someone else would.
You say you got a Feb projected completion??? You emailed me in Jan saying you had some more payment and you had shows in Feb and wanted it for those, I think you misunderstood me cause I never said it would be done. I said yeah cool send the deposit if you want, then said I didn't think we could get it done in month. Ah, I see now it was all misunderstanding and yes better communication would be great but that is not my strong suit, my apologies. You asked for a deposit and got it immediately.
Strangely enough this whole interaction with you over this amp made me want to build anything for anyone. Finish the orders we have, then say fuck it! But I don't think that would be fair to anyone. So we'll keep on, with lessons learned, be choosy about our customers, and try to better communicate our process, which may not always reflect their expectations.
Sat Feb 24, 2018 9:49 pm
Different recollections indeed. I was never on the list for the first batch you did. I was asking questions about them and in the month and a half it took you to respond i ended up buying a new amp. I put in on a deposit for the model x and a few months later you asked me if i still wanted a micro t like i was on the list and it was ready to go. Plus, you told me that there was only one guy from Switzerland ahead of me on the model x and that was 10 months before i got tired of the wait and asked for a refund. Whatever though. It dont matter but the emails and facebook messages are there. You can go back and see that it'd be months between emails from you and the replies never really answered many questions. But are you really gonna sit here and say that Im the reason you want to stop building amps for people? If you had better communication i wouldnt have had a problem. Dont get pissed because i told some people on a forum that you are slack in communicating. If you wanna keep on discussing this send me an email. No need to keep going on here because nobody gives a shit about what we have to say.
Sun Feb 25, 2018 12:05 am
they don't think it be like it is, but it do.
Sun Feb 25, 2018 12:17 am
ILF: builders vs customers ultimate WWE smackdown
Sun Feb 25, 2018 12:36 am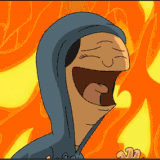 Sun Feb 25, 2018 12:50 am
How To Lose a Bunch of Potential Customers in 2 Forum Posts: An ILF Story
Sun Feb 25, 2018 12:53 am
Doesn't have time to respond to customers in a timely fashion.

Has time to resurrect an old thread to call a customer an asshole.

That's a bold strategy, Cotton. Let's see if it pays off for em.
Sun Feb 25, 2018 3:58 am
Well shit, Clifton, I didn't straight up call you an asshole but I guess you assumed it was referring to you. You have to admit you were a complete bastard of a customer! Especially when you made up your mind you didn't want the amp, right? Literally the snarkiest person I've ever dealt with. Good times!
Sun Feb 25, 2018 4:55 am
Where will this match go from here?!
Sun Feb 25, 2018 5:01 am
Hex wrote:Well shit, Clifton, I didn't straight up call you an asshole but I guess you assumed it was referring to you. You have to admit you were a complete bastard of a customer! Especially when you made up your mind you didn't want the amp, right? Literally the snarkiest person I've ever dealt with. Good times!
Good customer service.
10/10 would buy from you guys based on how well you are handling this thread.