So I've been working on pedals and guitar electronics for a few years now. About a year ago I got into doing some light repairs on amp, including basic troubleshooting and biasing etc....
Over the summer I picked up a Weber 6S100 kit when they ran a sale on them. I finally got all the ancillary parts together and started wiring it today.
It's not much, but I got the filaments all connected. I used 20gauge solid core PTFE coated wire. This will be the main type of wire I use, since I use it in my pedals.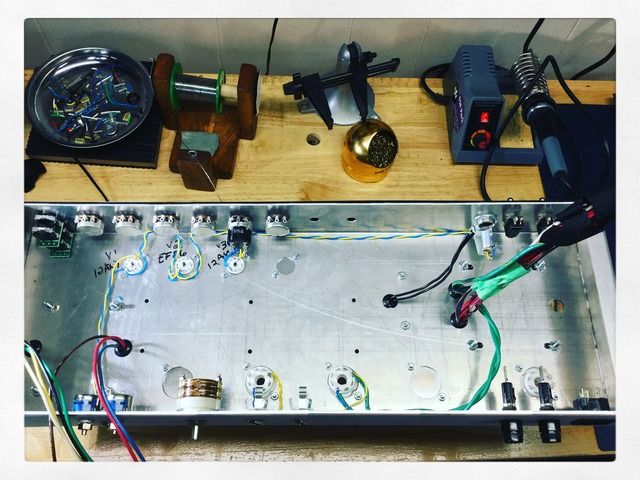 Stay tuned for more as I complete steps and hopefully get it all done within a couple weeks. A friend is making me a headhsell, which hopefully will be done around the same time I finish the amp.