This weeks progress;
Got most of the controls, inputs and preamp sockets Wired up.
Instead of running a main ground buss wire, I'm wiring them all separate to a star ground. It's something I didn't really plan on, but I figure for my first time it will make things easier. It's not the neatest but I'll neaten it up once I have more in place.
Also connected a couple things on the board and soldered what I could.
The inputs;
Controls and preamp sockets;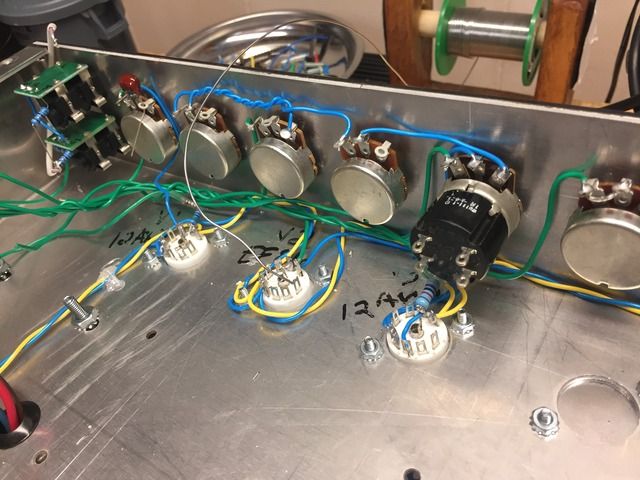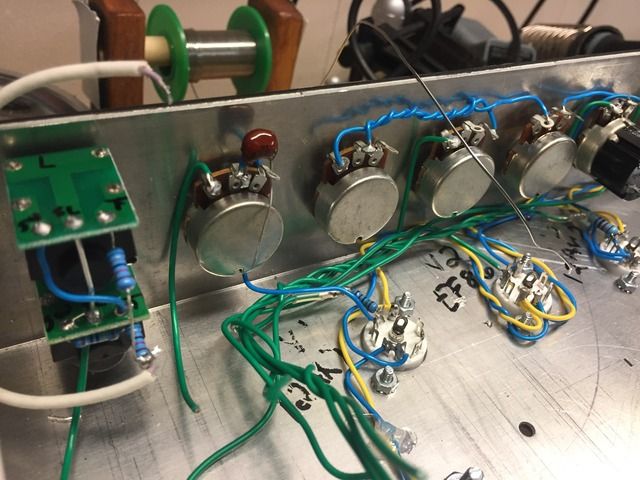 The board;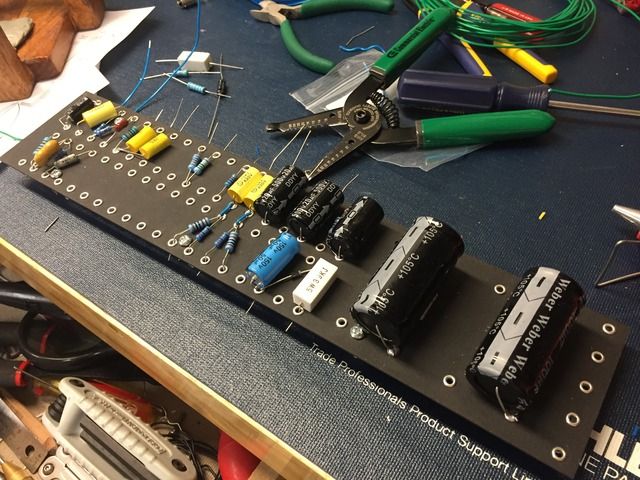 I had a few minutes and got the grounds done for the front end of the amp. This will be one of three star grounds. I think it looks neat enough. Solid core wire is not forgiving.