Sat May 28, 2016 10:03 pm
you and your awesome doodles

Sun May 29, 2016 5:11 am
Yeah, love seeing these builds!

Mon Jul 31, 2017 9:02 am
i am new to your work and only recently checked out all your older pedals you have done. I just wanted to say i really like your work and your aesthetic and can't wait to see what things you do in the future, all of your stuff is beautiful
Thu Nov 30, 2017 8:19 pm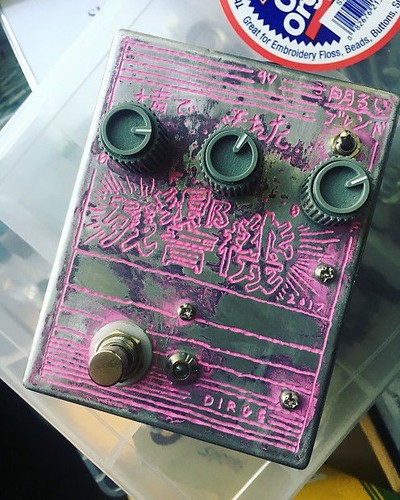 Not sure where else to post this but there is a DIRGE Reverberation machine on Ebay in the UK at the moment!
https://www.ebay.co.uk/itm/DIRGE-Death-By-Audio-Reverberation-Machine-Clone/263345536716?_trkparms=aid%3D222007%26algo%3DSIM.MBE%26ao%3D1%26asc%3D49479%26meid%3D81795473c7d549ed8088b07bfc5232e2%26pid%3D100011%26rk%3D7%26rkt%3D7%26sd%3D182935585557&_trksid=p2047675.c100011.m1850
Thu Nov 30, 2017 9:10 pm
i wanted this sooooo much when it was on sale on reverb, but didn't have the money before it sold. Looks amazing. would love to have it