Wed Mar 07, 2012 7:00 pm
good to see you here buddy! i've always thoroughly respected and have been impressed by your work...

all the way back to reading posts of yours years ago on diystompboxes!

Thu Mar 08, 2012 1:32 pm
Taylor and this thread receive my approval.

Welcome dood!!!
Thu Mar 08, 2012 6:04 pm
Thanks excane - some great videos you've posted of the pedals BTW!
Thu Mar 08, 2012 10:10 pm
welcome----
Fri Mar 09, 2012 2:56 am
Fri Mar 09, 2012 9:47 am
Hey Iron - Excellent to have you here!
Now I'm not the new guy any more...
Will read - and listen - with interest!
Sat Mar 10, 2012 1:03 am
wellllllllllllllllll HELLO THERRRRRRRRRRRRRrrrrrrrrrrre!
Sat Mar 10, 2012 1:21 pm
Ohh hi! Polytope is amazing and I miss mine badly. I'll be keeping an eye here for the next great thing (whatever it may be) from IE.
Sun Mar 11, 2012 1:49 pm
There is a custom Polytope waiting for me at my office tomorrow...
Mon Mar 12, 2012 5:19 pm
Lookie here!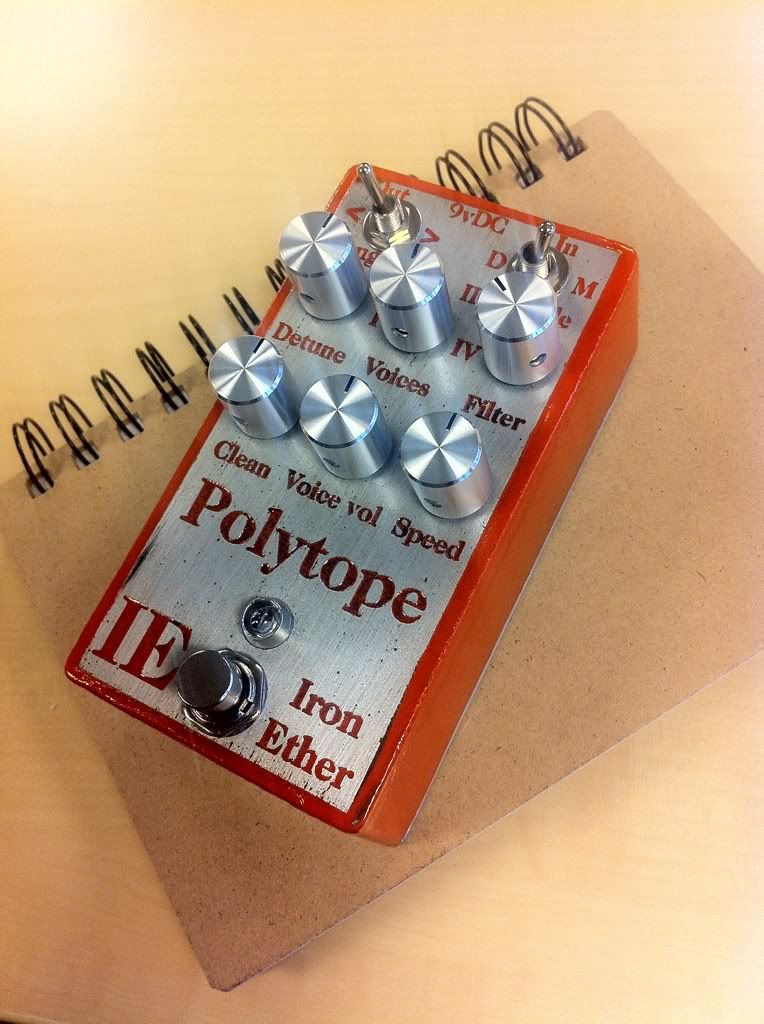 Mon Mar 12, 2012 5:20 pm
Will go great with this...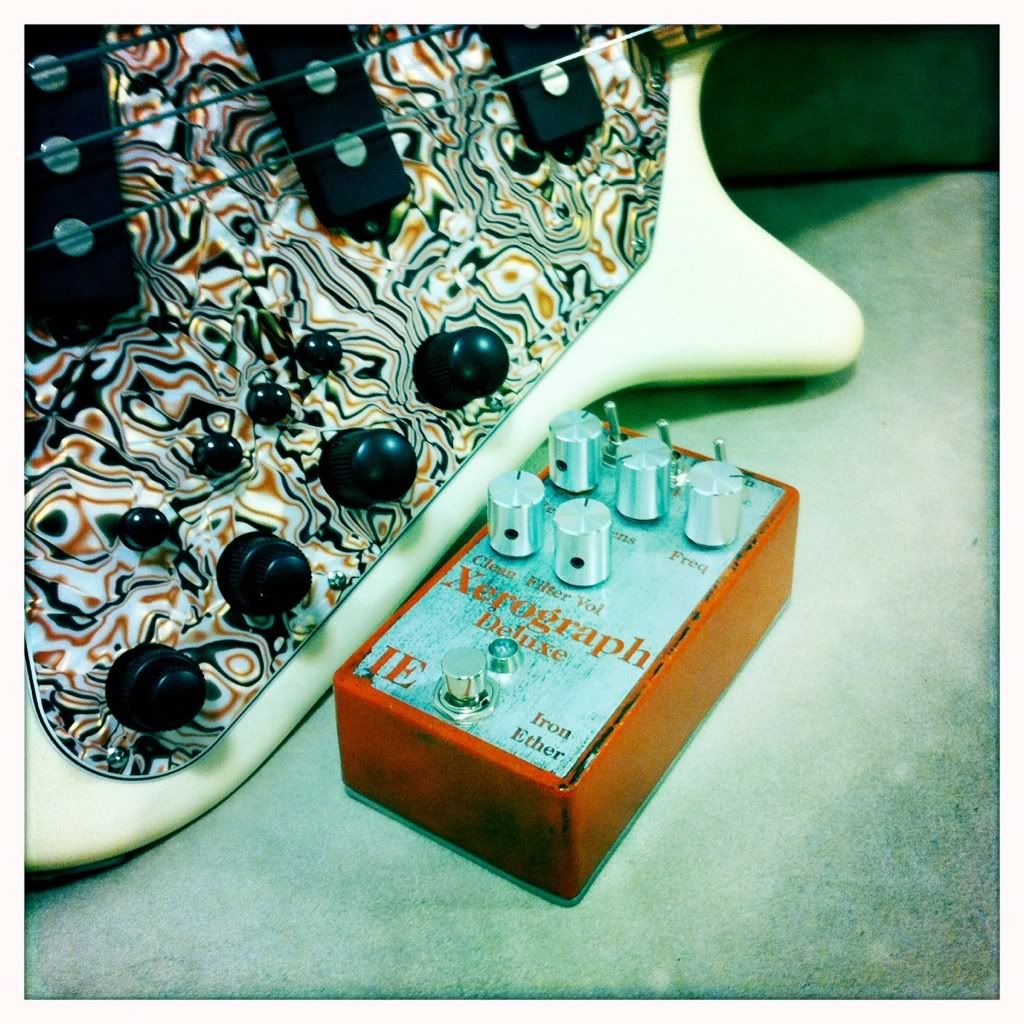 Mon Mar 12, 2012 5:51 pm
lol. orange.... EVERYWHERE....
Mon Mar 12, 2012 6:28 pm
Taylor is the best! Can't wait to see this forum riddled with new IE developments and thangs.

That orange Polytope is tttoooooooooo hotttttttttttttttttttttDAYUM. And the sparkle/disco one? PSH.

Still rocking yonder' FrantaBit and Polytope. I will soon grabbuppon' ye olde Xero Deluxe. So FINE!
Tue Mar 13, 2012 1:04 pm
So cool that you are here Taylor.
You have some of the coolest and different pedals going on.
You posts over at DIYSB and the Musicpcb stuff have really helped me along doing diy electronics.
I bet everyone would love a limited ILF Tubescreamer from Iron Ether.
Wed Mar 14, 2012 12:00 pm
TAYLOR!!! The reverb tank arrived today. Once again, Thanks a MILLION. I will get that installed this weekend. The Univox 2-15 cab is being shipped so the Head is going to have a friend for life. I may retolex it to match the cab. I'll put some kind of metal handles on the top too. I really appreciate you helping a brother out.