JereFuzz wrote:Waiting for my Buzuq from Turkey ... damn, seems the mofos are bringing it via rowboat!
Apparently, someone put it in a corner in NY Customs until the seller notified them … but here it is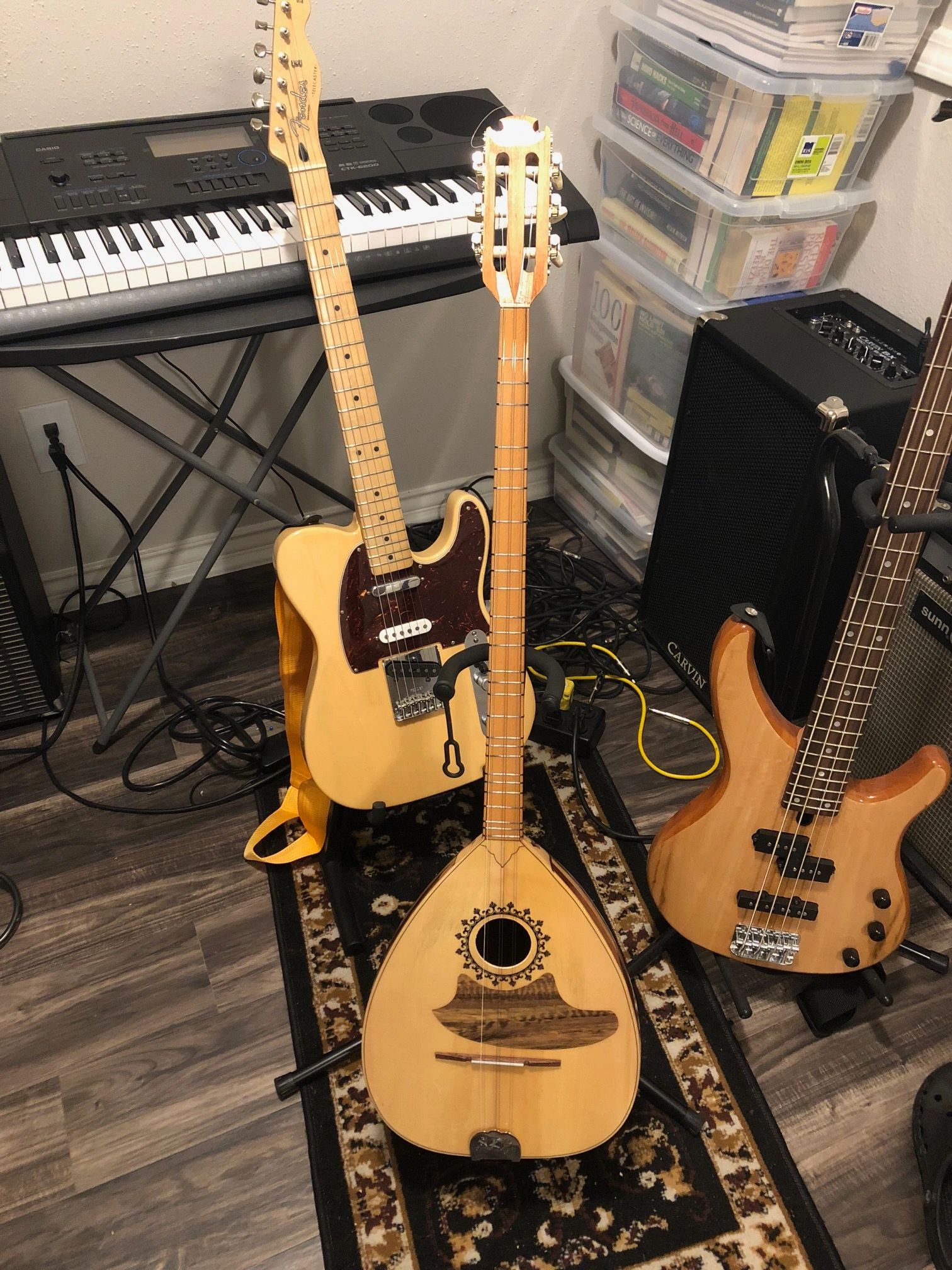 Tuned Cc gg cc (with the Cc being the bass strings) … it has a GREAT sound, like a big fat mandolin; holding it is awkward because its body is a big bowl but the fretting is pretty simple; I think Arabic/near east music has notes that aren't in Western music because some sharps, for example, are divided into two new notes, nevertheless, if you play guitar you should feel very at home with this one; the dutar felt more "off" but had a simpler acoustic sound; this Buzuq PROJECTS, as a plus, it has a mono jack but with no volume control so what comes out of it is what comes out of it. The build quality is good but the lacquering and adornments (pickguard/decal around soundhole) are sometimes spotty but no complaints once you put it in your hands. I'll post a sound sample ...