behndy wrote:

Haki wrote:You should post those anyways, might help them get sold. Jwarwarrawr is looking for a decent 5er.

gah. i just hate shipping basses. it's like at LEAST $100 unless you take the neck off. annoying. going to get around to listing them in CL and i guess here and TB for local pickup unless someone WANTS to pay the ridiculous shipping.
I sold a bass last year and it was like 50 bucks to ship it. Made the buyer pay the shipping costs and everything. It's actually not as hard as one would think. Just go to Guitar Center and ask them for some of their old bass boxes. Dudes in my area are more than happy to get rid of that shit. I just loosened the strings, bubble wrapped the shit out of the head stock and put some packing peanuts in the box with the bass. Got there in perfect condition. I believe I shipped mine to Cali too. So yea. Sell them shits bro!
Here's my basses right now. I have another one, but it's only got two string on it. I use it to test effects that I'm trying to build.
Jackson 5 string. I've had this bitch for fuck...8 years I think. Great bass. The pots are a little scratchy, but not horrible. The neck on this thing play like a dream. At least for me it does. LOVE it.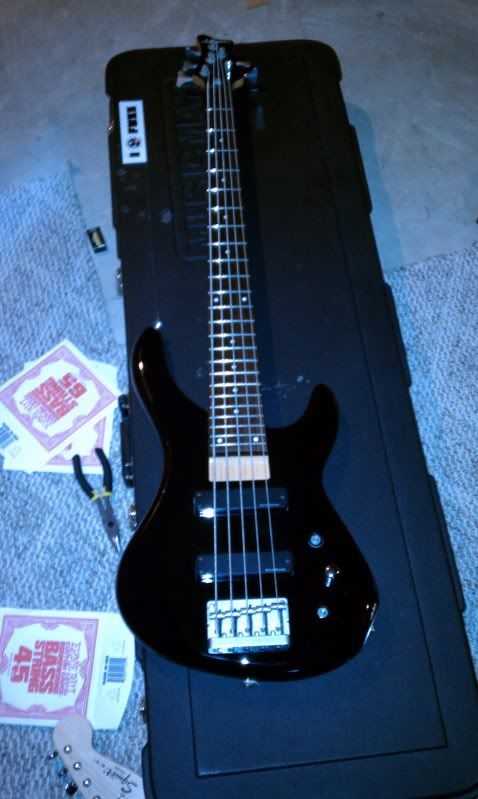 Me main bass. Musicman 25th Anniversary HSS. Probably the nicest bass I've ever owned. Great tone, awesome, awesome, awesome. Why the fuck was I thinking of flipping this?
Here's a pic of me at my old house thinking about banging my bass.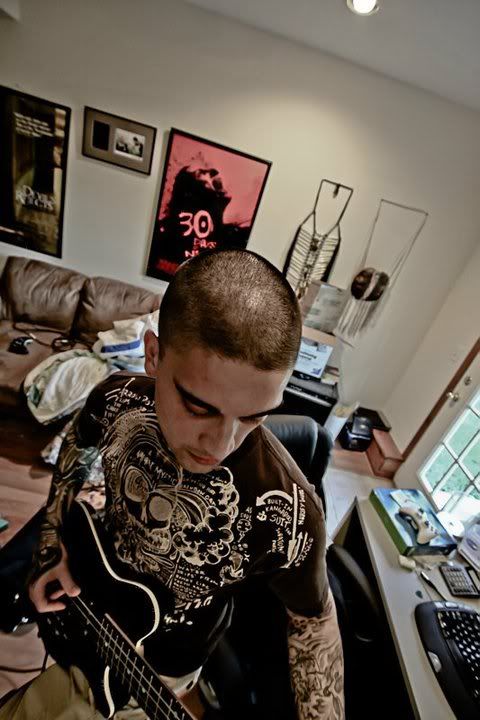 Bass that are no more. The sadness....
Fretless 5'er I had for like a week. Took it back to GC when I determined (with the help of some TB'ers) that it wasn't an original fretless, which fucks the value of it. Damn cool bass though. I should have fucking kept it. Played AMAZING.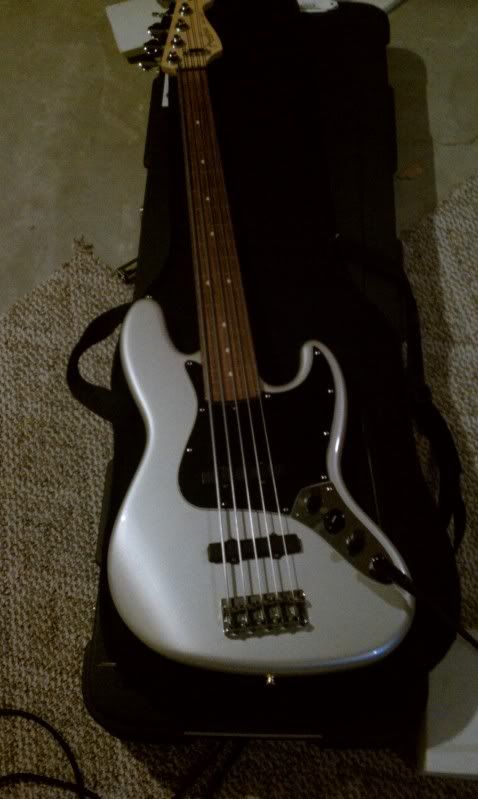 Fender MIM of some sort...this is the one I sold. It was aight.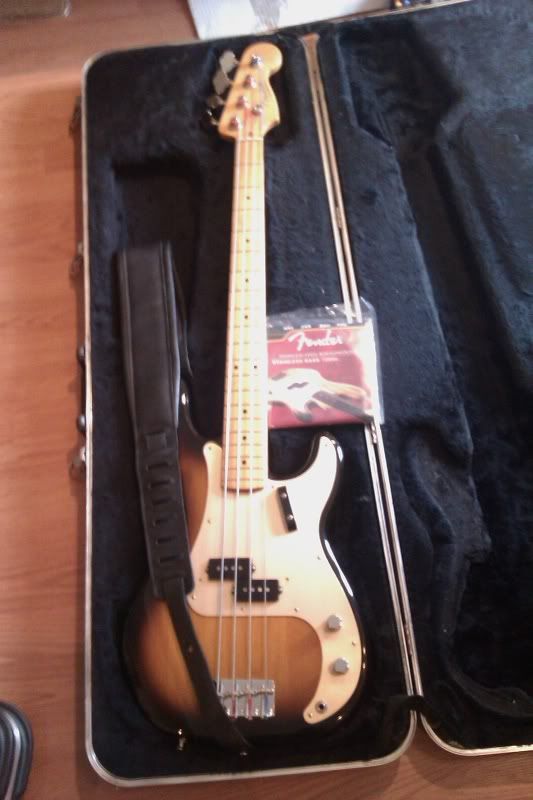 My beloved Bongo. God I miss this bass. Why the fuck do I sell everything.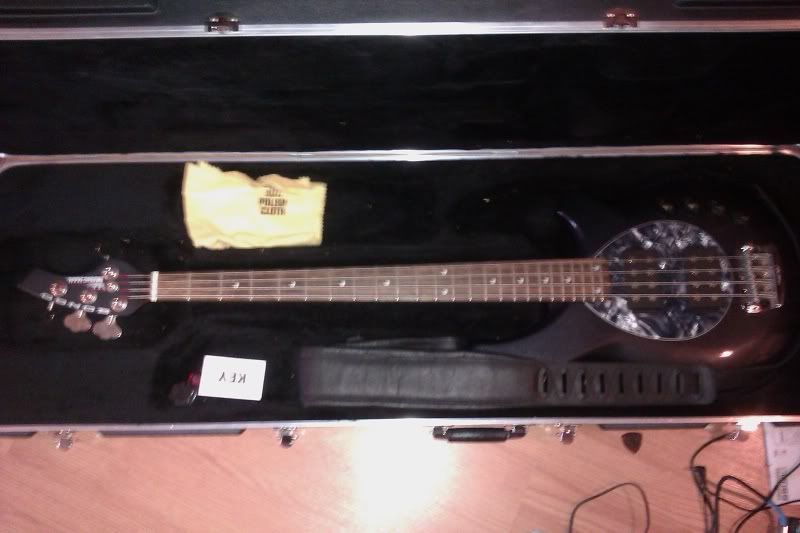 My beloved Stingray HH. FUCK!!!!!!!!!!!!!!!!! lol Traded this for the Bongo.