Hi guys!
Finally jumped into the tank!

I'm based in Europe/Austria, but international/intercontinental shipping is no problem. I'm not a company that makes a living out of selling pedals, but I'm a student of an electronics school and I'm building pedals because I think it's fun, it calms me down and I do it as a hobby in my free time. So to be fair, I'm not charging any money for the actual "building" of the thing I build, I just want to have the parts I use, as well as the obvious things like wire, solder, soldering iron tips, etc. covered. Long story short- special ILF prices are ensured

. Oh- and please be patient with me, I'm a one-man army here and if school gets in the way some builds could take a week longer


Now to the business:
Please note that the pictured pedals are only examples. If you want a different enclosure color or different knobs it's no problem.
1.) I do custom builds!
If you want a clone of a pedal with a different Tonestack, more Clipping options, etc. just shoot me a Message and we will work it out! I also build A/B/... Loopers, clean boosters, Power supplies, … just message me.
2.) Original Designs:
Fuzzler:
True Bypass
Gain and Volume knobs
DC-Jack: 2.1mm negative center (standard Boss-style)
This is fuzz. From slight dark-sounding to highest gain, almost synthie fuzz the Fuzzler delivers a ton of different sounds. It's a very basic pedal and it surely is fun to play with. High quality components in a metal enclosure ensure durability at home and on the road.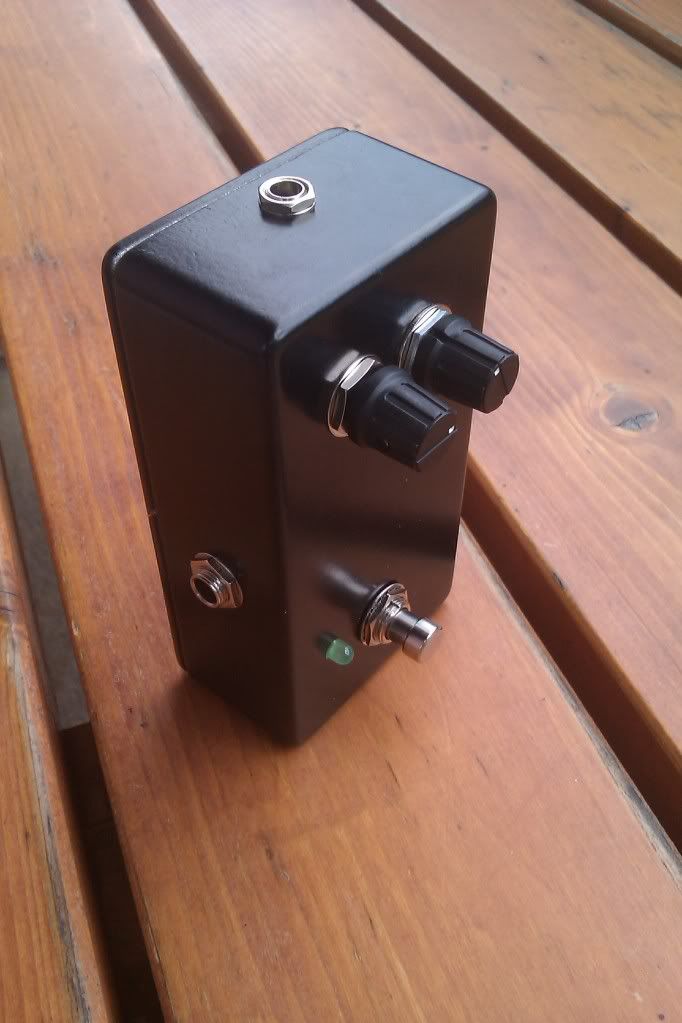 Price varies depending on your wishes (custom stuff).. general price range:
110€/140USD shipped
Fuzzler+:
True Bypass
Gain, Volume, Tone and Feedback knobs, Feedback on/off switch
DC-Jack: 2.1mm negative center (standard Boss-style)
The enhanced version of the Fuzzler features a Tonestack (flat) and a Feedback control to get into tone madness. With the flick of a switch you have a oscillating beast of a fuzz with so much gain, it almost counts as a weapon. The Tone control gives you the opportunity to tune the oscillation and play over it with your guitar/bass to create some of the most blistering sounds you can imagine. The Fuzzler+ also features a internal trimpot to control a "secret" gain stage at the end of the circuit. It's normally set half way up but if you want to get the highest possible gain out of your pedal you can open it up and crank the pot so the last gain stage changes into a fuzz circuit itself. Without the oscillation activated it's basically a Fuzzler with a Tonestack- depending on how you set the internal potentiometer. The high quality components and metal enclosure ensure a high durability at home and on the road.
130€/150USD shipped
The Chopper:
Iron Curtain:
True bypass
"Choose-your-muff" specs
Pregain, Sustain, Tone, Volume knobs
Clipping selector and Tonestack selector rotary switches
DC-Jack: 2.1mm negative center (standard Boss-style)
This is my take on the famous Muff circuit- "Yet another clone? Aren't there enough Muff variants out there?" you might ask, and I say no. It isn't your standard clone. It's a all around dirtmachine! Sure- on the right settings it's a straight up Muff. So yeah- on some settings it works as a 1:1 clone, but then you would not be using the full potential of this thing. You decide which Muff circuit you want in this pedal- is it the "Black Russian" or the "Green Russian" that you prefer? Does the "OpAmp" or the "Triangle" ring your bell? You decide. Now to the pedal: The Pregain is a special boost stage I designed that does not work as your normal "Gain" setting. It turns from a 1:1 buffer into a clean Boost then Distortion and then it reaches the final stage- blistering Fuzz. The Sustain knob is your standard Muff type Sustain control, the Volume knob is your standard Volume control and via the Tonestack rotary switch you can select the Tonestack for your Tone knob. You can choose between the standard Muff stack, a flat EQ and Tone bypass. The Clipping selector gives you standard Muff diodes, germanium diodes, Led and Zener clipping options. The pedal features top mounted jacks and is built with high quality components in a metal enclosure. It is True bypass wired so your signal is untouched when the pedal is not engaged.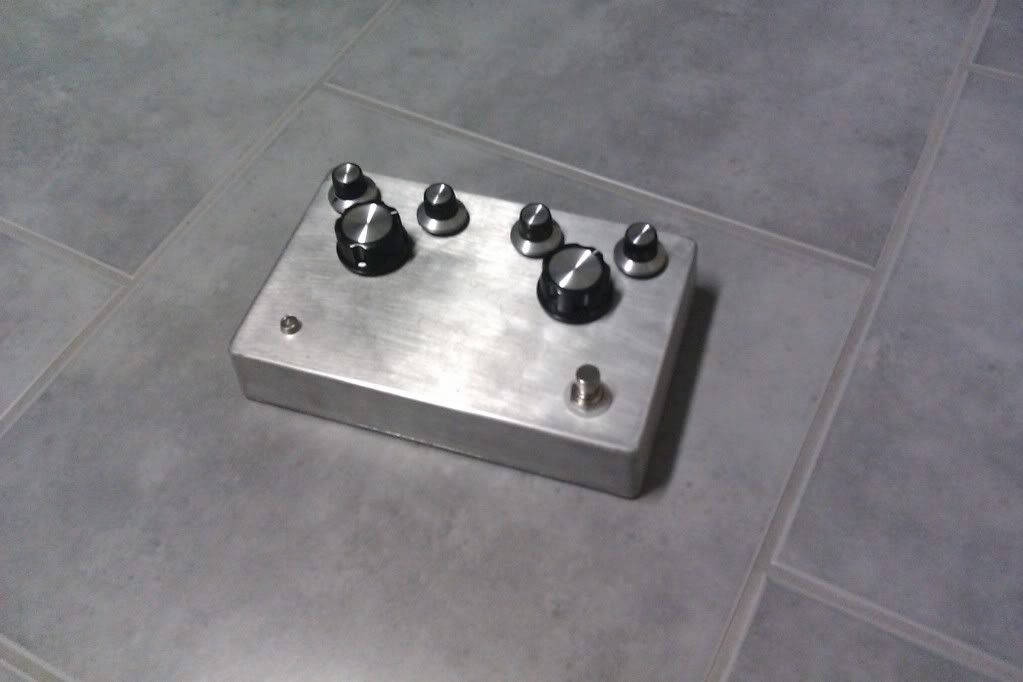 155€/190USD shipped
Taste the Bacon!
True Bypass
Gain knob
Diode selector switch
DC-Jack: 2.1mm negative center (standard Boss-style)
Small enclosure
It's a "multidrive" pedal. It starts off as a clean boost, turns into distortion and finally it just turns into mighty, loud fuzz. But it mainly is a booster. I like to use this pedal to push other pedals and amps, or after an overdrive or distortion pedal- with the diode switch enabled to add some clipping! As always- heavy duty metal enclosure, true bypass wiring and high quality components to ensure full satisfaction.
75€/95USD shipped

All prices are for the "normal" versions- if you want custom stuff (colors, graphics, etc.) we can talk. All prices are shipped to Europe/USA. Everywhere else- let's talk.
If you have any questions- I'd be happy to answer them. I feel so blessed to be part of such an awesome community of gear nerds and I hope we will continue to grow, so fuzz can finally take over the world

(once we are finished with our gear acquisitions). Feel free to send me pm's and e-mails (to
momd.pedals@gmail.com
), I am open to questions, ideas,...

Take care,
-Lucas