Hates everything else.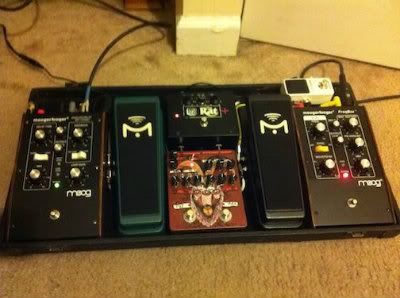 The guy in the middle there is my extra modded VST Twosome, it's really brought my whole board together, sonically and aesthetically...I mean look at that goat!
I don't have enough good things to say about this pedal. Everyone should just own one. It has so many good tones in it, and it makes existing tones sound even better...and louder.
It's the only pedal I have where I switch settings during a set, because it can just do so much. Throw it in conjunction with the rest of the board, I've got so many tones to utilize I may never leave my house again.