I just grabbed a mid-80's Roland HP-5500 electric piano. Not my image -- the one I have is in pretty rough shape:
Sounds ok, but is huge and I don't have a need for it. BUTTTT it has a stereo chorus and trem effects section that I do have a need for. Had a thought "wouldn't it be cool if the effects were on their own board I could just pull out of there." Guess what: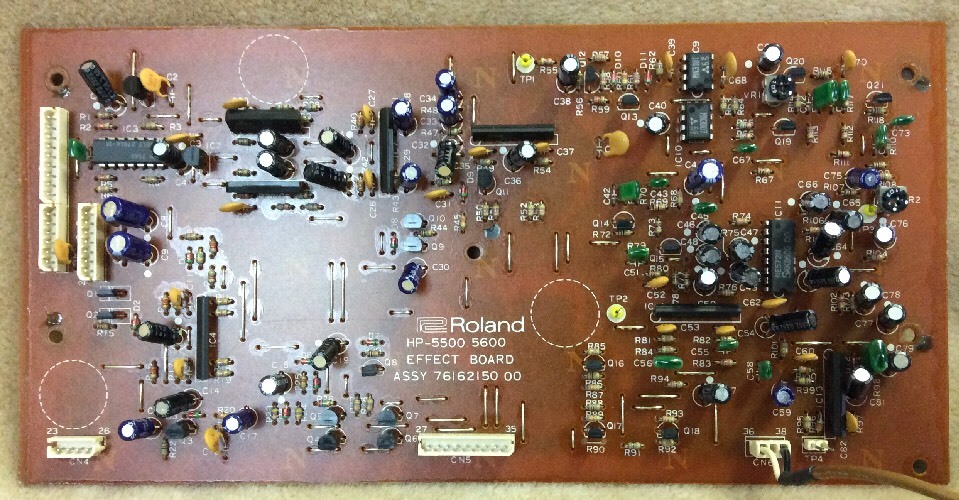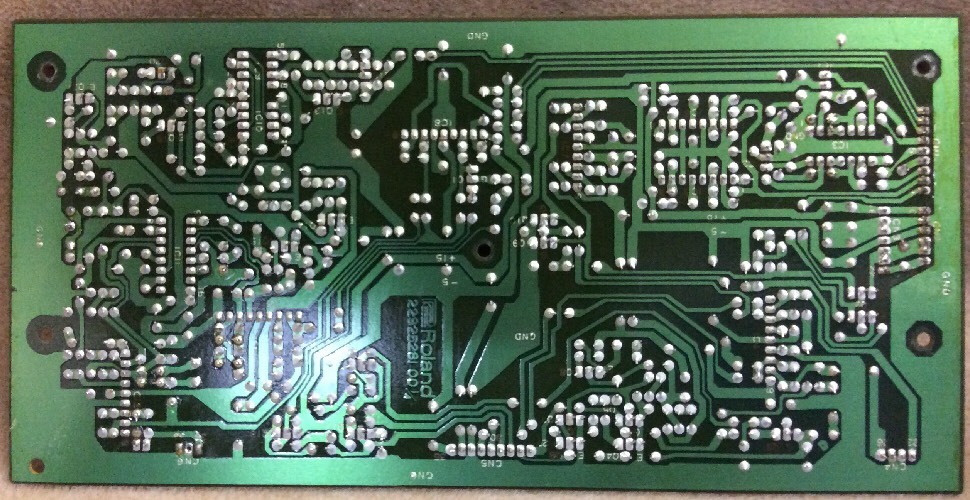 annnnd it has a CEM3360 chip and 1 each MN3007 and MN3101. Now I'm really intent on getting them out and passing the rest of the piano on for free. I unplugged all the wiring harnesses to see if if would still work without, but unfortunately not. What I am hoping to figure out is a way to make the connections needed so that it will still work without. I wouldn't feel right scrapping the entire piano for the sake of a board, but who knows what road I will go down. Those chips are too valuable/cool to let rot. No luck finding the service manual so far other than an ebay auction.
I tried to compare the board to images of CE-2 (period correct) for similarities, but it didn't seem to match up. Any ideas on what these chorus/trem circuits might be? I doubt they aren't recycled from something else.
More board images from an ebay auction: