At the weekend I thought I'd spend some time playing about with Tim Escobedo's Bronx Cheer on breadboard. After some tweaks I ended up with something that sounded nice and brassy, something like a trumpet, and something brash and sax-like with a Green Ringer after it. So I shall be building it and the Green Ringer into a pedal and calling it the Guitrumpophone

.
Here's the Bronx Cheer...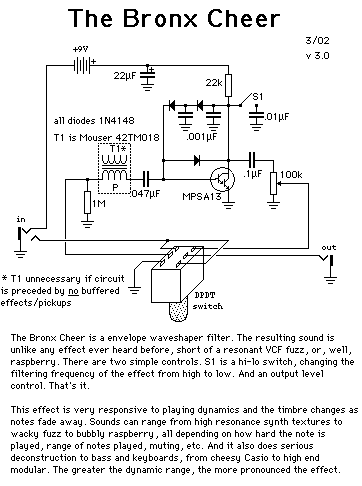 Here's my schem...unverified as I still have the circuit on breadboard
And here's a demo...
Doesn't seem to work - here's the link
https://soundcloud.com/momsazombie/

guitrumpaphone

-demo