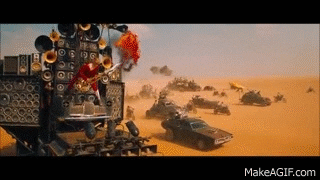 PRIZEPOOL; BUILDERS AND CONTRIBUTORS!!

Builders:
Smallsound/Bigsound
Montreal Assembly
80tape
Ezhi&Aka
Pladask
Dropping Acid Pedal Etching
Dwarfcraft
Cooper FX
Acid Splash Designs
Industrialectric

Peoples!


ev_(((OO00OO00oO0
snufkino
Drodriguez
Huge thanks to these great sponsors for giving us all some awesome shit for doing what we love to do!!


WINNERS BELOW:
Board #8 - Invisibleman WINNER OF THE SMALL CATEGORY!!

#8 wrote:Fat Fuzz Factory
Ss/bs Mini
Eventide Pitchfactor
Dr. Scientist BitQuest
Montreal Assembly Count to 5
Invisibleman wins a Cooper FX mystery pedal!!!
#22 - Brandsmannen - #2 IN THE SMALL CATEGORY!

#22 wrote:Boss HM-2 -> one control black loop -> (loop 1) Tascam porta 03 (for
fuzz and tape loops) -> (loop 2) mute -> Digitech Timebender ->
Eventide Space
Brandsmannen wins a Smallsound/Bigsound Mystery Pedal!!!
#12 - jskading - #3 IN THE SMALL CATEGORY

jskadiang wins a free Dropping Acid Pedal etch!!!
#17 - cantremember WINNER OF THE MEDIUM CATEGORY
cantremember wins a mystery Pladask pedal!
#10 - vidret, SECOND PLACE IN THE MEDIUM CATEGORY
I WIN A MYSTERY MONTREAL ASSEMBLY PEDAL!!!
#10 wrote:Guitar>Pretty Years>Black Forest > Mixer in

Mixer out>Count to 5>Bitquest>In Limbo III>Mixer in
Mixer out>Shape Shift Mountain>Mixer in
>Polytune
Mixer out>Amp(s)/Other

(Normally routed from Guitar>Amp in this way)

(Koma Kommander/SA Reflex > CV to Shapeshift Mountain/Pretty Years)
#20 - Ruiner in THIRD PLACE OF THE MEDIUM CATEGORY
Wins a free etch from Dropping Acid Pedal etching!
#20 wrote:Turbo Tuner > Origin Effects Cali76 Compact Deluxe > Basic Audio Fuzz Mutant > RML Electron Fuzz > SS/BS Pretty Years > SS/BS Fuck Overdrive > Dwarfcraft ARF > Hologram Dream Sequence > 80Tape Limbo II > Empress Reverb
#9 - WORRA IS THE WINNER OF THE LARGE CATEGORY!
Worra receives a smallsound/bigsound TAFM!! (thank you for your contribution Ev_((0000O00(, love ya)
#9 wrote:Chain: Polytune > Empress Compressor > Ditto X2 > Count To Five > RM-1N > Fuck Overdrive > Warped Vinyl mk2
> Tonal Recall > Avalanche Run > Dream Sequence > Freeze > Empress Reverb > Ditto. Moog EP controls the dry mix on the Dream Sequence, if anyone cares.
#7 - ZILTOID COMES SECOND PLACE IN THE LARGE CATEGORY!
Ziltoid wins a Dwarfcraft Devices pedal!!
#7 wrote:signal chain: patchulator 9000
#12 - DINOADVENTURES COMES THIRD PLACE IN THE LARGE CATEGORY!
Dinoadventures wins a free Dropping Acid Pedal etch!!!
#12 wrote:OneControl splitter > Boss ES5 & Pigtronix Envelope Phaser > Cali76 CB > Valvecaster boost (Telefunken 12AU7)
Boss ES5
Loop 1 > Damnation Audio MBD1 Bass Distortion
Loop 2 > MuFX Trutron 3x > Pigtronix Envelope Phaser > Broughton Josh Wah dirty envelope filter > JohnK Brown Dog
Loop 3 > Pandamidi Future Impact Bass Synth
Loop 4 > COG Grand Tarkin Fuzz
Loop 5 > COG T70 Octave (DIY Prunes & Custard clone and Moog MF101 in loop)
>Broughton custom bass parametric EQ
CIOKS DC10 & AC8 power

ft. S-dawgg
#15 - Ugly Casanova WINS THE INFINITY CATEGORY


UC gets an 80Tape - In Limbo III!!
#11 - adamixoye PLACES SECOND IN THE INFINITY CATEGORY!
adamixoye receives a mystery pedal from Industrialectric! (I have dibs on it, whatever it is)
#11 wrote:SIGNAL CHAIN:
#14 - Ritz PLACES THIRD IN THE INFINITY CATEGORY
Ritz shall receive an etched baby, courtesy of Dropping Acid Pedal Etching!
#14 wrote:Driving Notion to Mini to WMD to Acidbox to Elements to 3 way splitter under board. Chain 1: Mandala to GB24 to Xerograph to BF-3. Chain 2: CT5 to Hyde filter to Rendezvous. Chain 3: ARF to Epsilon. Three signal chains to fewtility one to Nemesis to RM-1N to Space.

"Feels large in spirit"
Hobbes with the #1 wins the Imaginary Category!
Hobbes69 wins a mystery pedal from Ezhi&Aka!!

Frodog with the #5 gets second place in the Imaginary Category!
Froyoyoschmoyohodoggy-dog-dog gets a free etch from Dropping Acid Pedal Etching!!!

ZE RAFFURU (THE RAFFLE) :
- BAREMOUNTAIN WINS A PEDAL FROM SNUFKINO! He gets to choose from 2 different fuzz circuits!
- MRNOVEMBER WINS AN ETCH FROM DROPPING ACID PEDAL ETCHING
- CHERLER WINS AN ACID SPLASH ETCH!


That concludes the prizes and winners of this years BILF!
Winners may or may not have to pay shipping, depending on who their builder/contributor is. If they don't want to pay measly shipping to receive an awesome pedal it instantly goes to me, because I deserve it.

Winners will be contacted via PM or via email by their builder/contributor!

Thanks for participating, and huge thanks to all the contributors of the prize pool, they're all insanely cool for doing it!