People from offset will recognize this idea, basically this is a page for gear whores, so why not celebrate by posting pics, clips, etc. of what you are working on/with today. I always love seeing how people evolve their setup day to day, and hear what prompted them to do it. What works, what doesn't, ask questions, ask if people can try combos of gear, etc. the idea ISN'T like your standard board, as there is a thread for that, this one is more like "I'm experimenting with this to see if it can eventually become my setup"
Omnichord into a marshall? Cool! Bass through 15 pedals? Great! Looper into delays? Awesome!
I was playing this earlier this week, trying out for a band, failed horribly and didn't get the gig, but finally figured out how to use the ehx superego in a musical way.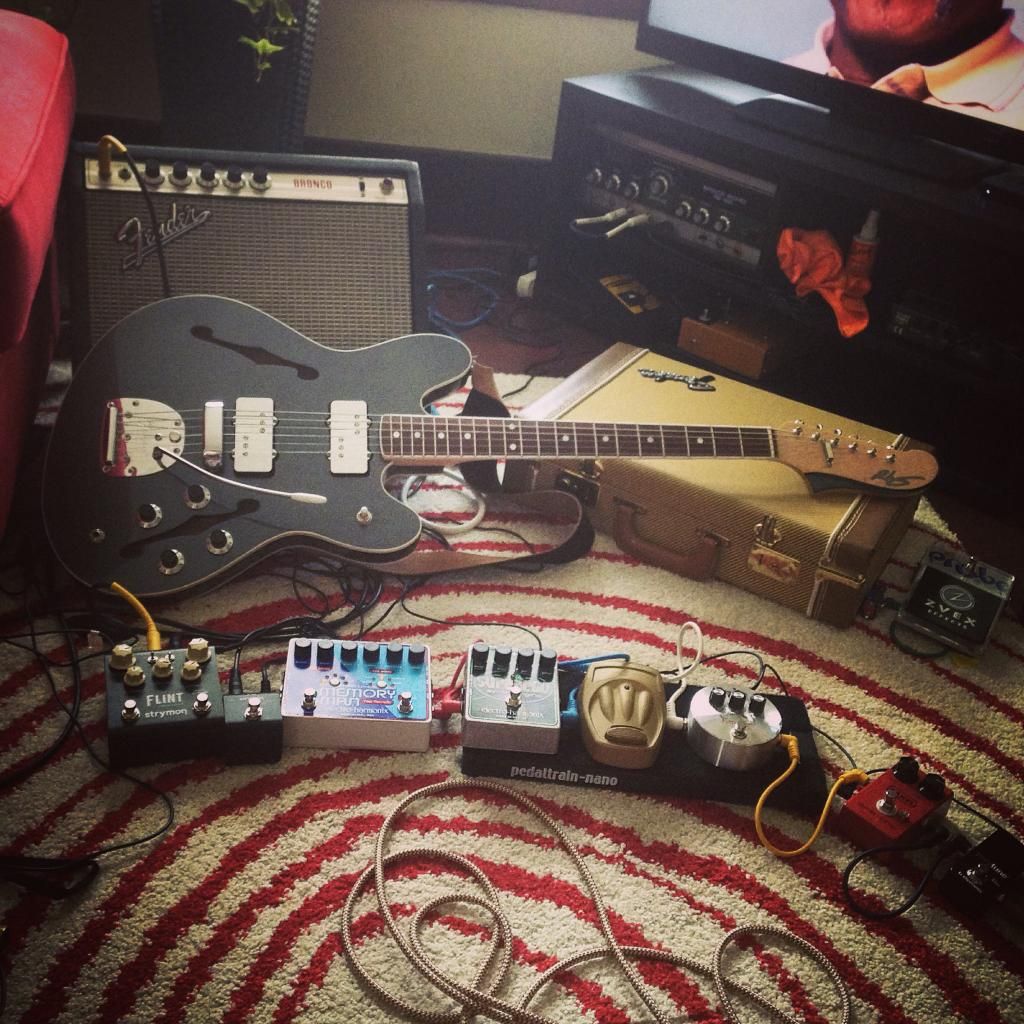 Let's see what you've got