i adore the 2hp Hats. can't get much smaller than that?
i also want a Mimeo. looks YUMMY.
got loots for a Moog Centric Mini Rack headed in.
first plan is this -
grabbed a 3 tier Moog rack kit and the Moog 60 hp case for a drum boobaboo Mother acid micro thinger.
then if i don't click with Mawmz/get annoyed at needing a converter to interface with Euro pitch CV, switch to this -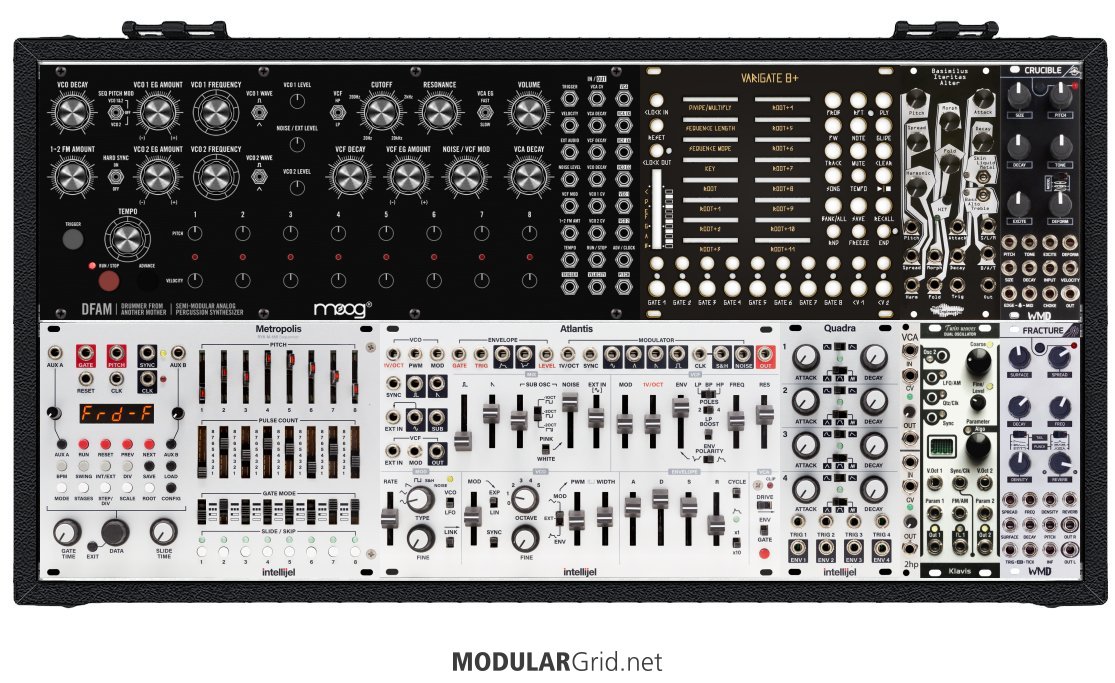 i HATE trying to get the Varigate to reset with a master, but i miss the thing. so. gets to be it's own little owner of owniness.