I was thinking today, just before I went poop:
There is no BEEF with Zvex, just a real difference of opinion. Bottom line, Zvex makes pedals that sound great, and that's whats important for most folks, and for music in general.
ANYWAY, FUCK THAT SERIOUS SHIT.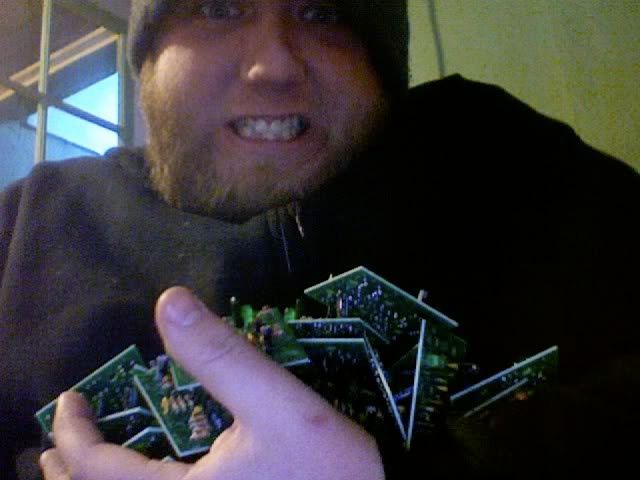 22 THUNDER CIRCUIT BOARDS, IN VARIOUS STAGES OF COMPLETION.